If Lithuanians were asked to name the most significant historical event that occurred in the last century, I am confident that the majority of them would name the Act of Independence of Lithuania, which was signed on 16 February 1918.
The annual celebration held on 16 February is not only a great opportunity for the residents of the country to remember this date, but also to experience genuine patriotism and pride in their homeland and its history.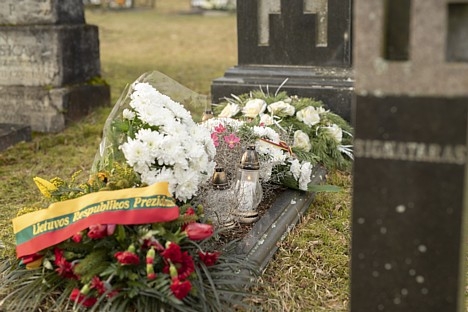 These emotions can be felt strongly when visiting the Trakai region on 16 February, where an important national holiday creates a strong sense of elevation due to the very close connection with a historical event that happened more than a century ago. Donatas Malinauskas, who was one of the 20 signatories of the Act of Independence, is buried in Onuškis town.
This signatory actively contributed to the promotion of Lithuanianism by defending the rights of the Lithuanian language and devoting a significant amount of time to the search for the remains of Vytautas the Great.
However, the occupying Soviet government was ruthless to the descendant of a wealthy family of noblemen, who owned four manors and over 1,000 hectares of land in Trakai district – he was exiled to Siberia in 1940. Only in 1993 were the remains of Malinauskas and his family members reburied in the churchyard of Onuškis church. Since then, the celebration of 16 February has taken on a new meaning.
To commemorate the historic date, a tricolour flag was raised solemnly in the centre of Onuškis town. Later, the community gathered in a church to celebrate High Mass for Lithuania and the people who contributed to the country's well being.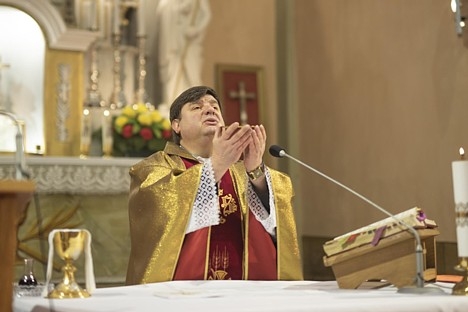 During the celebration, local residents and guests were also invited to participate in various creative campaigns, education, competitions and a concert programme. Nowadays, events commemorating 16 February bring together all Onuškis residents. It was nice to see that it was a truly joyful and meaningful occasion for the people rather than just a formal holiday.
Reminder for Travellers
The annual national holiday of Lithuania, also known as the Day of Restoration of the State, falls on 16 February. On this occasion, not only are various events held in Trakai and surrounding towns, but the people who made the greatest contribution to the country's well being are also honoured. More information can be found at: https://eventstrakai.lt/en.