With so many options available today, it appears that parents raising children will have no trouble finding family friendly entertainment. However, time spent together should not only be fun, but also rich in high quality content. Therefore, calendar holidays are always a great option, especially since Lithuania has living traditions that are focused solely on the needs of the little ones.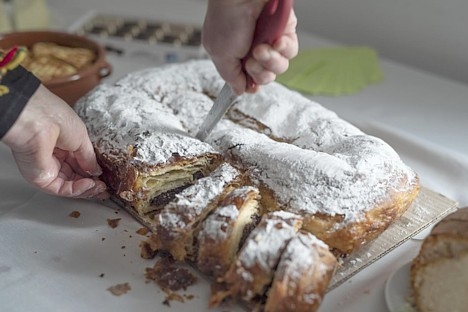 One such day is Divine Mercy Sunday, also known as Children's Easter, which is celebrated in the spring.
Divine Mercy Sunday is celebrated on the second Sunday of Easter, or the eighth day after the resurrection of Jesus, ending Easter Week. Traditionally, it was necessary to pay a visit to godchildren before Divine Mercy Sunday in order to reward them with Easter eggs and other gifts brought by the Easter granny, who is an alternative to the Easter Bunny in Lithuania.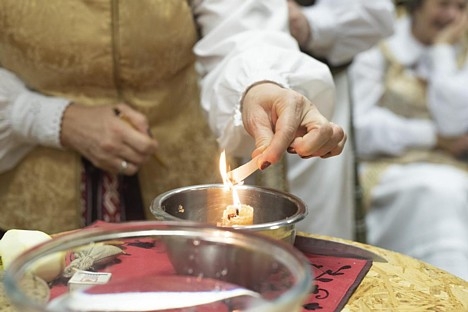 This holiday is still very popular in the Trakai region, particularly in Lentvaris, where it has been celebrated on the second Sunday of Easter for many years. Therefore, I decided to pay a visit to this location as well.
After the High Mass in the town's church, the pandemonium began. Later, the organisers of the outdoor event invited people to see the family friendly performance. The audience was also entertained by the local musical ensembles and dancers. Meanwhile, the festivalgoers were particularly interested in the educational elements of the programme, which included adults and children curiously exploring an exhibition of ornamental and breeding birds.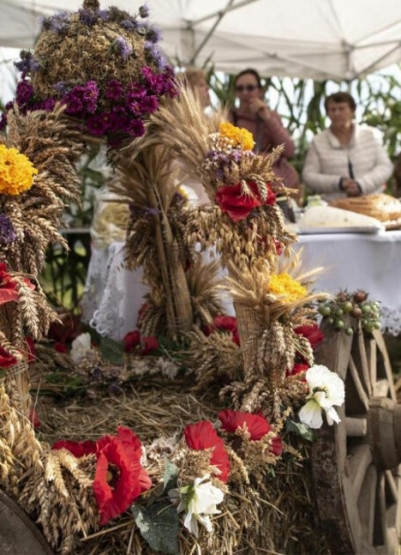 Of course, the most anticipated part of traditional entertainment that is considered an integral part of Children's Easter consisted of decorating and rolling Easter eggs, as well as playing various other games. It was fun to see the happy eyes of children and their sincere engagement; therefore, I believe that adults, such as parents and grandparents, also experienced those brief moments of carefree childhood by participating in this fun whirlpool of entertainment.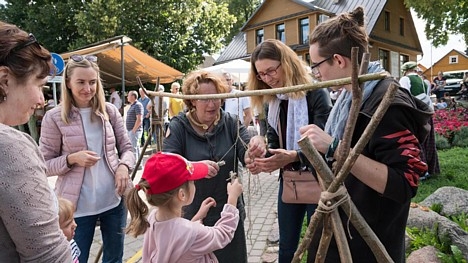 Traditional celebrations, to this day, not only strongly bond the communities, but also serve as a significant counterbalance to modern commercial pop culture in their primordial specificity, signs and unique meaning.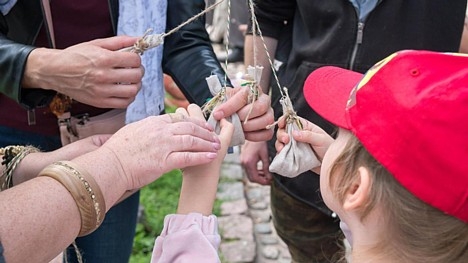 Reminder for Travellers
Lentvaris, which is 8 km away from Trakai, has an active cultural life. This town is well known for Count Tyszkiewicz's manor, the lovely park, Lentvaris Church of the Annunciation and a railway station that was built in the 19th century. More details about upcoming events in Lentvaris and the Trakai region can be found at: www.eventstrakai.lt.