The Latvian national airline airBaltic has announced the launch of the summer season 2023, offering 20 new destinations in total from Riga, Tallinn, Vilnius and Tampere. This is the historically largest number of new routes the airline has ever announced in a single season. The first flight of it departed from Riga to Istanbul today, on April 2, 2023.
Martin Gauss, President and CEO of airBaltic: "The opening of these 20 new summer destinations will provide our passengers with even more options when it comes to seamless travel experience. We continue to be committed to our home cities in the Baltics and improving connectivity to and from the region. Also, we are glad to expand airBaltic offering for this summer season both with new route additions and increased flight frequencies on our existing leisure and city break routes."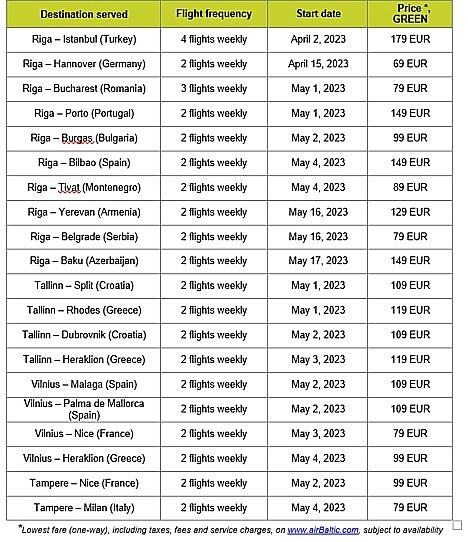 airBaltic provides flights to more than 70 destinations from Riga, Tallinn, Vilnius and Tampere, offering connections to a wide range of destinations in the airline's route network in Europe, Scandinavia, the CIS and the Middle East. A complete schedule of airBaltic flights and tickets are available on the company's homepage at www.airbaltic.com.