Ryanair, Europe's favourite low fares airline, 18 July, celebrated its 15th millionth passenger to/from the three Baltic countries – Estonia, Latvia & Lithuania. The lucky passenger was Ms Sima Vaskelyte who was on her way to Bremen. A celebration was held at Vilnius airport where Ms Vaskelyte was presented with a Ryanair flight voucher from Vilnius to a destination of her choice and cupcakes were served to all passengers departing on a Ryanair flight this morning.

In Vilnius airport Ryanair's Baltic Sales & Marketing Manager Elina Hakkarainen said today: "In less than 10 years Ryanair has carried 1 million passengers in Estonia, 7.5 million passengers in Latvia and 6.5 million passengers in Lithuania reaching now this impressive milestone of 15 million Baltic passengers. We are very happy to be able to celebrate this Baltic milestone in Vilnius today and hope that Ryanair will continue its growth and success in all the three Baltic countries in the years to come!

"We are also celebrating this big achievement of "Ryanair" – an airline, which is the largest in Lithuania by both – passenger and flight numbers", said Gediminas Almantas, CEO of Lithuanian Airports, a company that manages and operates Vilnius, Kaunas and Palanga airports.

Ryanair started its Baltic operations in Riga in October 2004 with routes to London Stansted and Frankfurt Hahn. A year later in September 2005 Ryanair commenced flights from Lithuania with a route from Kaunas to London Stansted. In 2010 Ryanair made Kaunas its first and only Baltic base and later that year started operations in Tallinn Estonia. Ryanair's fourth Baltic airport was opened in May 2011 when Ryanair started to fly to/from Vilnius. Currently Ryanair offers 52 routes from Tallinn, Riga, Kaunas and Vilnius carrying up to 2.3 million passengers p.a. while sustaining 2,300 jobs in the tourism sector in the regions of the four airports, underlining Ryanair's commitment to and investment in Estonia, Latvia and Lithuania.

This summer our Baltic passengers can enjoy a large number of service improvements including the allowance of small second carry-on bag, allocated seating, "Family Extra" discounts and new Ryanair app making Ryanair the ideal choice for families and friends planning their summer holidays.

SUPPORTED BY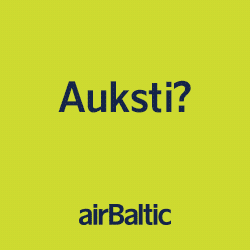 OFFERS OF THE DAY: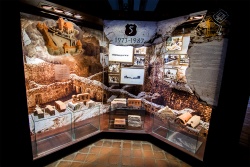 Since 1962, an exposition of the Trakai History Museum has been operating in the central building of Trakai Castle on the island, where you can wander around |
More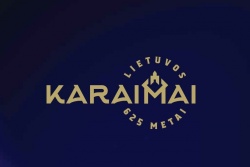 Celebrating the Year of Lithuanian Karaims, Trakai Tourism Information Center has created thematic route "Following the Trails of Karaite History". In this |
More